We are a manufacturer for PP Woven Bag "pp woven sack" Equipment,Machinery for Production of pp Woven Plastic Sacks
(Automatic"Cutting"and "sewing"Machine,"Laminating"Machine,"Roll to Roll Printing"Machine,etc) in Taiwan.
"Taiwan machine" pp woven bag making machine
product
No:90211473... ISO-9001No:69Q11870
LUNG YE MACHINE COMPANY ESTABLISHED IN 1990. OUR MAJOR PRODUCTS INCLUDED "PP WOVEN BAG" CUTTING SEWING MACHINE,

PP WOVEN BAG

ONE-SIX COLOR PRINTING MACHINE,

PP WOVEN BAGS

CUTTING BAG MACHINE,

PP WOVEN BAG

SEWING MACHINE.

PP WOVEN BAG

REEL TO REEL PRINTING MACHINE

,"

ONION BAG

"

SEWING MACHINE.........etc。

OUR PRODUCTS SUCCESSFULLY DEVELOPING MARKET AND WELL KNOWN BY CUSTOMERS OUR UNIQUE AND HIGHLY EFFICIENT MACHINES. DEVOTED TO PROFESSIONAL MANUFACTURE OF MACHINE, RESEARCH AND DEVELOPMENT OF MACHINE TO THE BEST QUALITY, REDUCE THE COST IN ORDER TO SUPPLY THE VERY COMPETITIVE PRICE TO THE CUSTOMERS. WE WIN THE GOOD REPUTATION IN THE MARKET。

ISO-9001

CERTIFICATED

equipments and increasing quality management through

ISO-9001

methodology

QUALITY PRODUCT QUALITY COLLEAGUES, QUALITY DESIGN, AND QUALITY SERVICE ARE WHAT WE MOST PROUD OF. SHALL THERE BE ANY INFORMATION YOU NEED, PLEASE FEEL FREE TO CONTACT TAIWAN. ANY SUGGESTION FROM YOU IS ALSO HIGHLY APPRECIATED。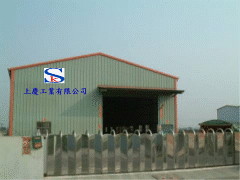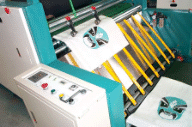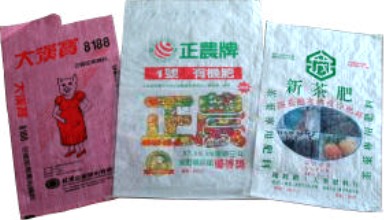 LUNG YE MACHINERY CO., LTD.
FACTORY:No.9, Pei Liao Road , Ma Yuan Village , Tzi Tong County , Yunlin Hsien ,Taiwan 64746

Tel: 886-5-584-6851 Fax: 886-5-585-0074
http://www.lungye.com.tw
E-mail: lye@lungye.com.tw lye@lye.url.tw
Ordering information: Minimum Order: Negotiable Payment Terms : L/C; T/T and/or Bank Draft Machine Design & Fabrication 2011/06/15 new